Hours
| | |
| --- | --- |
| Mon: | 8:00am - 7:00pm |
| Tue: | 8:00am - 5:00pm |
| Wed: | 8:00am - 5:00pm |
| Thu: | 8:00am - 5:00pm |
| Fri: | 8:00am - 3:00pm |
| Sat: | 8:00am - 3:00pm |
Your Friendly Claremore Dentist Office
Going to the dentist shouldn't have to be a dreaded visit. At Flawless Smile Dentistry, we strive to provide a truly amazing patient experience that helps you feel well taken care of and right at home! Our doctors are highly-trained and capable of offering a wide variety of services, from simple options like comprehensive exams and cleanings to more advanced dental implant solutions, sedation dentistry, and cosmetic makeovers. If you're in need of quality treatment, don't hesitate – contact our Claremore, OK office today to schedule your first visit!
What Sets Us Apart
Locally Owned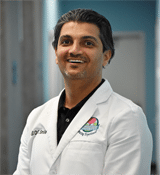 Our doctors and their family have lived in Claremore, OK for several years, and they and the rest of our team have been proud to welcome friends and fellow neighbors into the practice as valued patients. This community is important to us, and we love regularly participating in local events and providing quality care and support to those in need.
Comprehensive Dentistry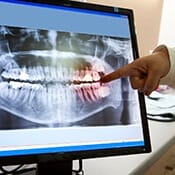 Your chosen dental office should be meeting your needs, not providing you with endless referrals to outside specialists. Thankfully, our practice offers a wide variety of treatment options that includes even complex services you can't find from just any general dentist. Whether you're struggling with a minor cavity or frustrating cosmetic flaws, our doctors are here to support you with convenient, experienced attention that leaves you ready to smile.
Learn About Cosmetic Dentistry
Learn About Restorative Dentistry
Learn About General and Family Dentistry
Friendly Staff
At Flawless Smile Dentistry, we're proud to offer the services of highly-trained and award-winning staff members who can't wait to welcome you in. Patient comfort is important to our team, and all of us will provide you with the cozy amenities and kind attention you need to feel fully at ease as your oral health and beauty is improved.
Learn About Becoming a New Patient
Insurance Accepted
Let's face facts – most of us simply don't have the money to pay for needed dental services straight out of pocket, especially those with big families to support. That's why our practice is happy to be in-network with a wide variety of PPO insurance plans, handling any necessary paperwork on your behalf so that you receive the benefits you deserve.
Learn More About Dental Insurance
Financing Available
If you don't currently have insurance, quality dental care can feel a little too far out of reach. Thankfully, our Claremore practice offers an alternative – affordable, low-interest financing through CareCredit. With CareCredit, patients can pursue necessary treatment (and even elective cosmetic services) while splitting their overall cost into affordable monthly payments that can fit comfortably into any budget.
Flexible Hours
We want to accommodate you and your family's busy schedule, not the other way around. That's why our practice offers early morning hours before school/work, extended evening hours until 7:00pm Monday through Thursday, and even Saturday hours for patients who just can't fit in appointments during a week. We're also open to walk-ins and same-day emergency treatment!
More to Explore