Don't Be Afraid of the Dentist Anymore!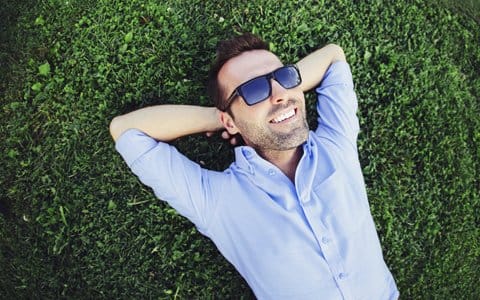 When it comes to common fears that people have, the dentist tends to be high on the list. At Flawless Smile Dentistry, we work hard to create a comfortable and welcoming atmosphere where anxious and fearful patients can feel right at home. Sedation dentistry is available to help calm your nerves and give you a genuinely relaxing dental experience.
Why Choose Sedation Dentistry?
Don't let your dental anxiety keep you from necessary dental treatment. Our office provides sedation dentistry to help our patients feel more relaxed during their treatments. You shouldn't be afraid to come to the dentist when you need a dental procedure of some sort.
Dental sedation also helps with pain management. If you need a difficult procedure or a treatment that might be more painful, sedation dentistry can help you have a more pleasant dental experience by relaxing your muscles. Easing this tension can soothe both your body and mind for a better dental experience.
Another great reason to choose dental sedation is efficiency. When you need several procedures done, we can offer sedation dentistry to help us perform these procedures in a single sitting while keeping you comfortable!
Testimonial
Susan L.
Dr. Torabi is and excellent dentist and his staff is too.
2019-11-26T11:47:19-06:00
Dr. Torabi is and excellent dentist and his staff is too.
https://flawlesssmiledentistry.com/blog/testimonial-rotator/susan-l/
Why Choose Flawless Smile Dentistry?
We care about you here at Flawless Smile Dentistry. We offer a comfort menu to help you enjoy your experience here. When our caring staff and atmosphere cannot quell your dental fear, we provide sedation dentistry to keep you calm and relaxed during your procedure.
From your cosmetic dentistry treatment to your selection from our comfort menu, we are always looking for ways to personalize your care!
In addition to our variety of tension-reducing services, we want to give you peace of mind when budgeting for dental care. We strive to keep our services affordable, so you can get a stunning smile on your budget!
Laughing Gas
We offer laughing gas sedation dentistry as the most simple way to help patients feel more relaxed. This mild sedative can safely relieve dental anxiety for patients of all ages.
You'll inhale the gas through a mask that fits over the nose, and the amount can be adjusted for maximum comfort. Within minutes, the calming effects should begin.
One key benefit of laughing gas is that it wears off just as quickly as it begins. Once you stop breathing in laughing gas, you should not feel any lingering effects. This means patients will be capable of returning to work and even driving themselves home safely.
Oral Conscious Sedation
At Flawless Smile Dentistry, we provide oral conscious sedation for our patients with severe dental anxiety. There are a number of reasons besides fear that make this sedation method the right choice.
Oral sedation (medication) is typically the right choice for patients who:
Experience outright fear when faced with upcoming dental care.
Have sensitive gag reflexes.
Have sensitive teeth or soft tissues.
Have trouble becoming numb with local anesthetic.
Are unable to rest comfortably in the dental chair over the course of a long treatment because of health concerns regarding the neck and/or back.
Become tense when undergoing medical treatments.
We will prescribe the sedative and provide detailed instructions for when to take it prior to your appointment.
Once you arrive, our team members will help you become comfortable in the treatment chair before your procedure begins. Patients should feel deeply at ease throughout the process. Many patients do not even remember fine details about their appointment once it ends.
For safety reasons, those patients who choose oral sedation will need a trusted escort to bring them to our practice and take them home afterwards.
Don't Put Your Treatment on Hold!
We offer dental sedation because we want you to get the treatment you need— without any fear or dental anxiety. Our experienced team can help you feel welcome and comfortable while visiting our office. We may use laughing gas or oral conscious sedation, depending on your needs.
Do not skip another necessary dental appointment! Ask our staff about sedation dentistry, so you can get the care you need along with peace of mind!
Frequently Asked Questions About Sedation Dentistry
Can I drive home from my appointment? If you are using laughing gas, then yes. However, with oral conscious sedation you will need a friend or family member to drive you to and from your appointment.
Will I experience side effects? With laughing gas, you will only feel the effects while you are breathing the gas through the breathing mask. With oral conscious sedation, you will feel relaxed and sleepy before and after. We encourage you to rest after your procedure.
Is sedation going to be bad for me? At Flawless Smile Dentistry, we only employ safe dental practices, and we wouldn't offer a treatment that isn't safe for our patients.
How do I know I will be safe? We take a detailed medical history to determine whether you are a good candidate for sedation dentistry. During your procedure, we monitor you closely to ensure that you are comfortable.
Don't Let Dental Anxiety Stop You From Visiting the Dentist!
If you would like to know more about dental sedation or schedule an appointment, contact us today in Claremore or Broken Arrow! Our staff can answer your questions and schedule an appointment at a convenient time for you.
Related Content