Don't Settle for Stains and Chips, Consider Veneers!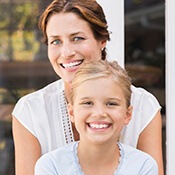 Our doctors enjoy being able to transform patients' smiles and lives with the power of cosmetic dentistry, and porcelain veneers are often a great solution for correcting common dental flaws seamlessly and beautifully. Are you ready to pursue the dazzling changes you deserve? Contact us today to schedule your first consultation, or if you have any questions for our friendly team members.
What are Porcelain Veneers?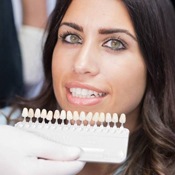 Porcelain veneers are razor-thin sheaths of durable dental ceramic that adhere to the visible teeth in your smile. Each veneer is custom-made to not only fit over your tooth, but naturally blend in with your existing enamel. That means the veneer needs to be custom-shaded for optimal blending. Our doctors will take detailed notes on your smile goals and preferences to ensure that your smile looks exactly the way you envisioned.
Different Types of Porcelain Veneers
Over the years, porcelain veneers have advanced enough to stay on teeth for many years at a time. However, you'll have two different options to choose from depending on your needs.
Traditional Porcelain Veneers
Most dental practices offer traditional veneers, which require removing a small amount of enamel to place. Keep in mind that this removal is permanent, so make sure to discuss this with the dentist prior to preparation. Enamel removal is required more often than not because it allows the veneers to sit flush and look as natural as possible.
Minimal-Prep Veneers
In contrast, minimal-prep veneers are even thinner than traditional veneers. This reduces the likelihood that you'll need to remove tooth enamel. In some cases, no removal is required, however they may not last as long as their traditional counterparts. If you want to remove your veneers at a later date or have issues with teeth sensitivity, these may be a better option for your case.
Testimonial
Charlie R.
We called, on a Saturday, and was told to come on in. To repair the damage a crown was needed. Flawless Smiles make their crowns in-house. In a matter of a couple of hours, the new crown fixed the problem. Great job!!
2019-11-26T11:46:51-06:00
We called, on a Saturday, and was told to come on in. To repair the damage a crown was needed. Flawless Smiles make their crowns in-house. In a matter of a couple of hours, the new crown fixed the problem. Great job!!
https://flawlesssmiledentistry.com/blog/testimonial-rotator/charlie-r/
What is the Procedure Like?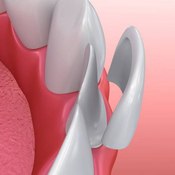 Before your appointment, it's recommended that you have an idea of what you'd like to improve about your smile. During your consultation, we'll discuss how many veneers you'll need to place and take detailed notes about your preferences. If we determine veneers are right for you, we'll begin preparing your teeth.
Our office preps your teeth (if needed depending on the veneer) and captures detailed images using digital impression technology. This data is then sent to an offsite dental lab where the veneers will be created. This process takes about two weeks to complete. During this time, you'll be given temporary veneers to help you get acclimated to your smile. When you come back for your second appointment, we'll replace your temporary veneers and confirm that the permanent versions meet your expectations.
"I've gotten so many compliments. My husband and I went on a date. I feel good going out in public again."
What are the Benefits of Porcelain Veneers?
One of the most notable benefits of porcelain veneers is their ability to hide many imperfections at once. Porcelain veneers are effective at hiding: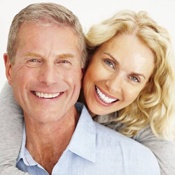 Permanent discoloration
Chips and cracks
Minor gaps
Slightly crooked or rotated teeth
This makes porcelain veneers to be one of the most comprehensive cosmetic treatments in dentistry to date. Additionally, porcelain is naturally stain-resistant. Compared to tooth enamel which is filled with cracks and crevices for stains to seep into, porcelain is much smoother, making them less likely to become stained.
Schedule a Porcelain Veneer Consultation Today!
Not fully satisfied with the look of your smile? Porcelain dental veneers for teeth are a way to quickly get the results you want. Contact us now to learn more or to schedule a consultation!
Related Content