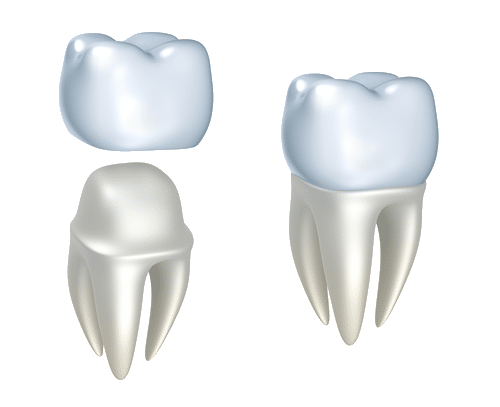 At Flawless Smile Family, Cosmetic and Sedation Dentistry, we think that putting off any dental treatment is a bad idea. Why? Bacteria is omnipresent in your mouth. It's always there, and your saliva helps wash it out every single day. Sometimes, diseases pop up and need treatment immediately. At our office, we utilize the most advanced dental techniques and newest technology to provide the best service and care for our patients.
Included in that specialized service and care are one-visit dental crowns. In the past, treatment required a long waiting period. Now, you can get in and get out of our office in one visit with this state-of-the-art treatment. Our office in Claremore, OK offers this exciting treatment. If you're ready to experience this one-of-a-kind therapy, we'd love to see you for a visit!

Traditional Dental Crowns Take Too Long
For as long as anyone can remember, dental crowns have been the preferred solution for teeth that have been heavily damaged by tooth decay, trauma or any other ailment. While crowns offer great benefits, sometimes the treatment takes too long. Typically, a custom milling of a crown takes at least a couple of visits. The first visit will involve taking a dental impression and preparing the affected tooth for a crown. The new crown will be placed during your second visit because the it has to be professionally milled by a lab, which takes some time.
We all lead busy lives and most patients don't have time to come in for multiple visits in a two-week period. Luckily, CEREC makes receiving a crown fast and more precise than ever.
CEREC Has Changed the Game
CEREC (Chairside Economical Restoration of Esthetic Ceramic) is comprised of technologically advanced components. The system will snap a 3D impression of your tooth using an infrared camera. Next, the 3D CAD (Computer-Aided Design) software creates a customized treatment plan. From there, the data is sent to the CAM (Computer-Aided Milling) unit that will design your tooth right in front of your eyes. Once the milling process is complete, Dr. Torabi will place the new tooth. That's it. One visit and you're done. It's new-age treatment that has everyone talking. What used to be a pipe-dream for most patients is now a reality! Same-day crowns are revolutionizing the dental industry.
Visit Our Office to Learn More
If you have a tooth that could use a crown, consider CEREC. Not only can you enjoy the results in one visit, but the process is painless and comfortable. This state-of-the-art treatment is available to all of our patients, all it takes is a consultation with Dr. Torabi to customize a therapy plan. Visit our Claremore, OK office today!