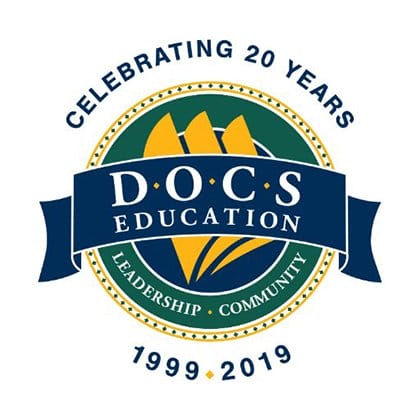 Your Trusted Dentists in
Claremore and Broken Arrow
At all times, Flawless Smile Dentistry puts your health and convenience first. From the moment you step through our doors, we do everything we can to make you feel comfortable and provide the treatment you need.
Our number one goal is to give you dentistry that is both high quality and cost-effective. We do this by:
Creating a fun, relaxing atmosphere. Not only will we give you the highest quality care available in the dental field, but we'll do it in such a way that you'll enjoy being in our office!
Continuing our education long after completing the certification process. This ensures that we can continue providing amazing dental care through the years. With our dentists' advanced education and the help of our highly-skilled team, you can feel absolutely confident in the care provided here at Flawless Smile Dentistry!
Caring for the whole you. You are more than just a number on a chart, and we insist on treating you accordingly. With us, every interaction is sincere.
Our community deserves amazing dental care! Whether you are looking for family dentistry or innovative dental implants, you can find excellent care and an environment you will love with Flawless Smile Dentistry.
Hablamos Español
We Speak Spanish
New Patient
Online Offer
For Insured Patients Only:
FREE Adult Cleaning and Exam and FREE 2nd Opinion Evaluation
Or
FREE Child Cleaning and Exam and FREE 2nd Opinion Evaluation
For Non-Insured Patients Only:
$75 Hygiene Special!
Includes: Exam, Basic Cleaning, and X-Ray
($409 Value)
Or
$500 Off Invisalign, Free Records ($500 Value), Take Home Teeth Whitening ($100 Value)
Call Us to Schedule
Contact Us
What Makes Us Different
Our purpose is taking care of YOU. Before anything else, we strive to ensure that Flawless Smile Dentistry provides the care you need when you need it. Our hours, location, payment plans, and even the interior design of our office is all geared toward meeting individual needs and providing excellent healthcare.
Dental Insurance Welcome - Our office works with most dental insurance plans. Our experienced billing staff knows how to help you get the most out of your treatment plan, and we know how to cut costs without cutting quality.
Flexible Financing Options - For our patients who don't currently have dental insurance, we offer an In-House Loyalty Discount Plan. We also offer CareCredit to set up payment plans for the dental work you need. CareCredit is a great low-interest payment option.
Evening and Weekend Hours - Scheduling a dentist appointment shouldn't be difficult, which is why offer evening and weekend hours for our patients. We know you're busy, which is why we provide flexible, convenient hours.
Kind, Caring Dental Team - When you come into our office for treatment, you should feel comfortable and relaxed. Our dental team can take good care of you and help you with anything you need while you're in our office.
We offer a wide variety of services including teeth whitening, restorative dentistry, same-day crowns, and sedation dentistry. Our team can show you how to get started on the path to a stunning new smile!
Locally Owned - Feel like you're at home in our locally owned office. Dr. Torabi and our staff enjoy working with neighbors and friends, just one great reason we work hard to provide excellent dental service.
Testimonial
Sharla H.
Great. Love that the staff and the Dentist really try to make it as comfortable as possible.

2019-11-26T11:45:21-06:00
Great. Love that the staff and the Dentist really try to make it as comfortable as possible.
https://flawlesssmiledentistry.com/blog/testimonial-rotator/sharla-h/
Amazing Experience! Helping Our Community One Smile at a Time!
If you're looking for a dentist who cares about your health and your comfort, give us a call at Flawless Smile Dentistry today! Our team can show you how to look and feel your best.